Ohm is Light hanging by a thread. An almost imperceptible wire, hanging in the air.
Like a tightrope walker on a thin rope, the light goes where it's needed, weightless and wonderful.
Ohm is an electro mechanic project that takes maximum advantage of the characteristics of luminous diodes.
The secret of Ohm is a special unipolar wire stretched from wall to wall.
Where the light comes from is discreetly hidden, giving all the attention to what it is illuminating.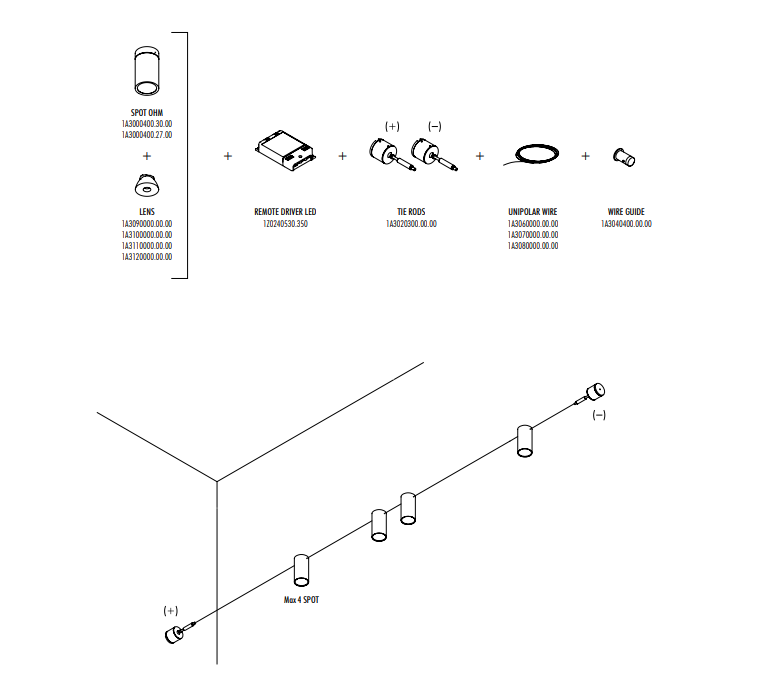 Colour Temperature: 3000°K
Colour Rendering Index (CRI): CRI>95