Lampiok  comes in a choice of 24 standard colours (other colours on request).
They also come in a choice of two metal finishes, copper and brass, both gently lacquered so that they are not too bright. The supports are always grey.There are no glass panes. Instead, the lamp is in a protective glass cover that can be clear or frosted.
Lampiok can also be used indoors
Besides the wall versions and the pendants already illustrated, you can also specify them mounted on poles:
They are made of aluminium, IP65, class II (except the pole versions, which are class I) and take an E27 lamp – 52W max. if incandescent.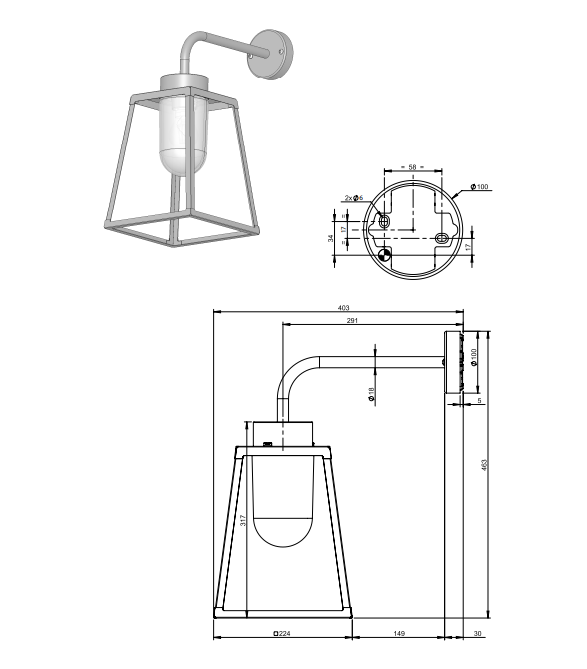 Designer: Stéphane Joyeux
Colour Temperature: 3.000K
Colour Rendering Index (CRI):