There is nothing more tender and magical than the light of a candle. However, it is true that using candles is hard to organise … and, in daily life, a chore.
But this light, this chiaroscuro, which encourages convivial moments, is within our grasp.
It is with this in mind that we asked Eric de Dormael to set to work.
Cordless, battery-powered lamps that invite us to share experiences, confide in each other, allow for delicate exchanges and the magic of being together.
Availability: 1 week upon order confirmation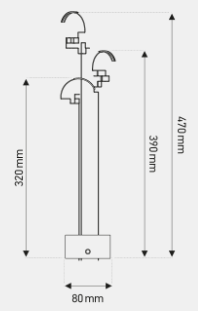 Designer: d'Éric de Dormael
Dimmer: 4 steps push button
Colour Temperature: 2700 K
Colour Rendering Index (CRI):